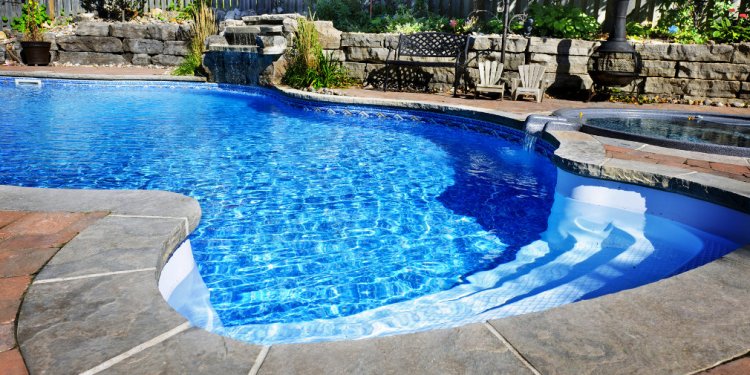 swimming pool regulations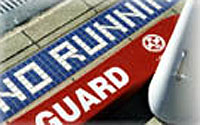 All rules and requests made by lifesaving personnel must be followed.
All patrons entering the facility during Recreational/Lap Swim times are required to pay the facility admission fee. Parents wishing to watch their children that are 7 years and older during recreation swim are not required to pay the adult admission fee, but must remain in the designated spectator area.
Children under 7 years old or less than four feet tall must be accompanied by a parent or responsible person in a swim suit at all times including in the water, on the deck and in the restroom. While in the water, the parent/responsible person must remain within arm?s reach at all times.
All children under the age of 4 years old must wear a swimsuit diaper or plastic pants and a swim suit regardless of toilet training. No cloth or disposable diapers are allowed.
Persons in the water must wear acceptable swim suits. T-shirts are not allowed. A tight fitting rash guard is acceptable.
Animals are not allowed in the building or pool area, with the exception of guide/service dogs. Guide/service dogs are allowed on deck, but not in the water.
Persons under the influence of alcohol or narcotics will be denied admission and/or asked to leave the premises.
Candy, food or beverages are not allowed except in designated areas provided for eating or drinking. No glass items, chewing gum or smoking is permitted in the facility.
Floatation devices (water wings, swim suits with floats ect.) are not allowed. Toys, snorkels and masks are not allowed unless part of organized activity or approved by the Pool Manager. Lifejackets must be U.S. Coast Guard approved.
Suntan oils may not be used by sunbathers or swimmers. The use of sunscreen is encouraged; however, patrons must shower before re-entering the pool.
All patrons must shower before entering the pool. Persons with open cuts, sores, bandages, colds, coughs or infected eyes are not permitted in the pool.
Spitting, spouting or nose-blowing in the pool is strictly prohibited.
Everyone must pass a swim test before entering deep water. Weak or non-swimmers must remain in shallow water no deeper than their armpits.
Lying on the deck close to the edge of the pool where swimmers may trip over sunbathers is dangerous. Sunbathers must lie or sit at least three (3) feet away from the edge of the pool or in a designated area for such activity.
Dangerous practices are prohibited. Patrons must not run on decks; climb, sit or jump from fences; dive in shallow water (less than 9 feet deep); dunk, push, pull or splash swimmers. Jumps are permitted feet first. Back jumps, twisting and flips are not permitted at any time.
Diving in water less than nine (9) feet deep, back dives, somersaults, ?cannon balls? from the side of the pool or any other unsafe activities are not permitted.
Do not engage the lifeguard in unnecessary conversation.
Emergency procedures must be observed. Swimmers must leave the pool area immediately upon the signal or request of the Pool Manager.
Foul or abusive language will not be tolerated.
Walk at all times!!! DO NOT RUN!!!
flights to santo domingo
flights to south carolina
dart flights
expedia.com flights
cheap flights from msp
miami to chicago flights
multi city flights
flights to south africa
flights to destin florida
frontier airlines flights
flights to austin tx
flights to miami from chicago
flights from houston to new york
flights to guadalajara from tijuana
colorado springs flights
houston to cancun flights
cheap flights to dallas
hawaii cheap flights
cheap flights to charlotte nc
flights and hotels to vegas
are flights to florida being cancelled today 2021
flights to san jose
cheap flights from denver
flights from pittsburgh
austin to boston flights
flights to puerto vallarta
el salvador flights
flights to dallas
flights from chicago to puerto rico
flights to miami
cheap flights to miami
austin to denver flights
flights to portland oregon
flights to minnesota
flights to philadelphia
flights to bahamas
flights to mexico cancun
colorado flights
southwest flights cancelled
goggle flights
flights to saint martin
flights from cleveland to atlanta
flights to dfw
flights to pensacola florida
flights to omaha nebraska
emirates flights
flights to honolulu hawaii
flights from houston to los angeles
volaris flights
las vegas cheap flights
best flights
flights to georgia
delta airline flights
tampa flights
flights to new orleans
cancelled flights
flights to el salvador
air france flights
flights from denver to austin
flights from orlando to miami
flights to cali
military discount flights
flights google com
allegiant flights
flights to mco
flights to chicago from dallas
catch flights not feelings
flights to puerto rico from nyc
flights from kansas city
flights and hotel packages
flights to ohio
flights from san antonio
flights to australia
flights to fort lauderdale
book cheap flights
flights to mexico city
allegiant airlines flights
flights to sarasota florida
google flights app
flights from detroit to las vegas
flights united airlines
flights from philadelphia to orlando
flights from boston to atlanta
dallas flights
frontier airlines flights
roundtrip flights
flights from detroit to orlando
flights to cabo san lucas
flights to oahu
denver to seattle flights
flights to los angeles
kayak.com flights
flights to peru
flights to fort myers
flights to richmond va
flights to tulum
spirit airlines cancelled flights
expedia flights
flights from nyc to miami
flights from oklahoma city
allegiant flights
cheap flights to atlanta
flights to new jersey
flights to fayetteville nc
travelocity com flights
Share this article
Related Posts