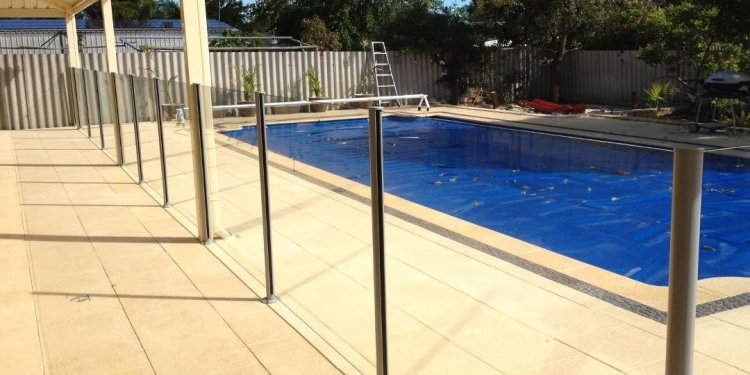 Semi frameless Glass pool fence
Semi frameless glass pool fencing is the most cost effective type of glass pool fencing. And it's quite simply stunning.
Our semi frameless pool fencing system partners 10mm toughened Grade A safety glass with 316L marine grade stainless steel posts and a glass clamp system. This will give you a durable, professional and impressive framed look for your swimming pool or entertainment area.
Quality Semi Frameless Pool Fencing Solutions.
You can choose either an exclusive semi frameless stainless steel or powdercoated aluminum post, and coupled with the mounting system, it will create a stunning pool fence.
Although a semi frameless system costs slightly less than a fully frameless glass pool fence, a semi frameless solution still looks at home in even the most prestigious surroundings, making it an attractive choice for the budget concious.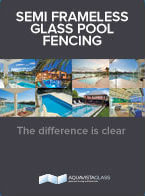 Free brochure
Download our semi frameless glass pool fencing brochure packed full of everything you need to know about semi frameless glass pool fencing.
Always in stock and ready to install.
Like our frameless pool fencing, semi frameless pool fencing elevates the glass from the ground, allowing easy cleaning and maintenance, while still ensuring that the barrier complies with all relevant safety legislations.
The glass panels are secured in the posts by glazing wedge rubbers that securely hold the glass.
Experience you can trust.
Your semi frameless glass pool fences can be fixed directly to a concrete or timber surface, or can be installed directly into soil with concrete footings.
Semi frameless glass pool fencing does not require a top or bottom rail.
Ideal for budget concious.
Glass panels are easy to clean.
Range of handrail, gate and hardware options available.
Wide range of panel sizes available for immediate installation.
Choice of stainless steel or powdercoated aluminium posts.
10 year warranty when factory coated with Enduroshield.
Transforms your yard. Opens even the smallest of spaces.
All glass panels have been quality tested and are Australian Standard compliant.
Meets Queensland pool regulation requirements.
Share this article
Related Posts