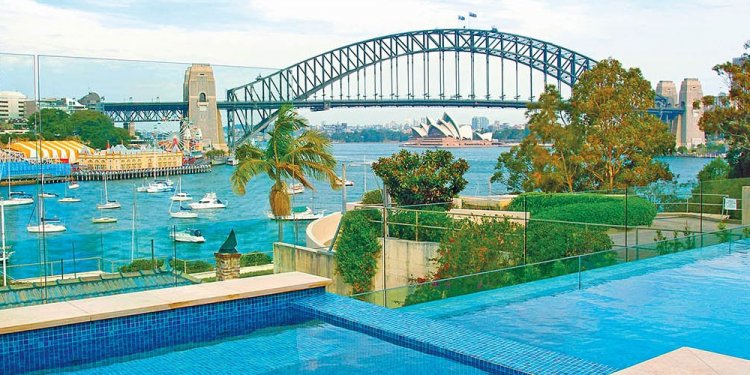 Pool Glass Fencing sydney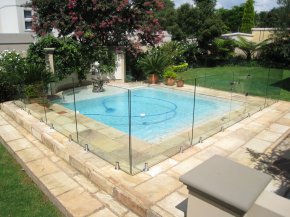 Install Glass Pool Fence
Every one that has a swimming pool in their backyard understands the costs involved in having it built and the ongoing maintenance costs as well as the dangers that a swimming pool creates especially for young children and even though it is an extra cost a swimming pool fence should be something that everyone considers, here in Australia it's the LAW!
Although you might not have children of your own, a swimming pool ultimately creates far more entertaining opportunities and without a doubt some of your guests are going to have children so installing a fence should be something that you seriously consider doing. It isn't pleasant hearing about young children drowning but it does happen every summer in Australia and you really don't want that latest newspaper report having your name included.
Although you can chose to install "decorative and ornamental" metal fences as they are called, let's be honest, they really don't look great and give more a feeling of being caged in than creating a feeling of freedom and enjoyment that is supposed to be what we feel when relaxing around the pool and entertaining friends. Metal fencing tends to have so many bars and trellises they end up obscuring the view in your garden.
Installing a glass pool fence creates the totally opposite effect. When relaxing or entertaining around your pool they provide an unrestricted view of the swimming pool as well as the rest of your landscape, unless of course you opt for a privacy glass fence.
There are basically 3 types of stylish glass pool fences you can choose to install:
Frameless Glass Fencing
Semi Frameless Glass Fencing
Privacy Glass Fencing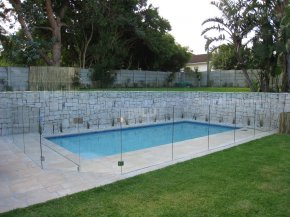 Frameless glass fencing is basically that, frameless. There are no posts installed and each panel of glass is supported by "clamps" that are installed in the ground and the glass panels are locked in to these giving a seamless look to your fence.
Semi frameless glass fencing will use the same glass panels as a frameless glass fence but there will be a few support posts around the pool area that are used to support the glass panels.
Privacy glass panels can be used whether you install a frameless or semi frameless glass fence the difference being that the glass is frosted to create an area of your garden that is totally private.
Obviously we all know that glass can be very dangerous when broken and the swimming pool area is always a place where there is a lot of activity with kids running around going crazy so the standard of glass that needs to be used has to comply very strictly with local standards.
Magic Glass have been installing Government compliant glass products for years and understand the importance of safety around the home. Some DIY products are fine to do by yourself but when it comes to the safety of friends and family installing a glass pool fence should really be left to the professionals.
Share this article
Related Posts