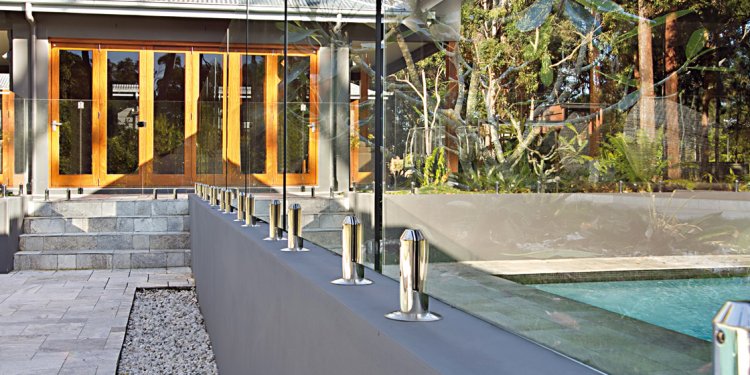 Installing frameless Glass pool Fencing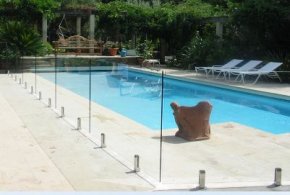 Pool fencing is a mandatory requirement under the laws of most countries. In my home of Australia, owing to the number of children who drown through negligent owners forgetting to secure their pool, legislation was passed to hold the pool owner responsible for any harm that comes from their swimming pool.
For many owners, however, the biggest challenge is how to maintain their safety barriers in a manner that is durable and aesthetically pleasing to the eyes. In order to achieve this, most recreational safety specialists will recommend installing glass pool fencing that is both effective in securing the pool while at the same time keeps it looking classy and neat.
Glass pool fences have been shown to be an effective passive environmental deterrent to children who may wander in unsupervised. Follow ups with parents of drowned children always yields the same results; the child was safe barely a few minutes before they were discovered in the pool. This shows that whereas supervision is strongly recommended, it often falls short of being truly effective. On the other hand, studies have shown that effective layers of protection can reduce drowning rates by up to 80-90%. Glass pool fencing is a very effective barrier, for complete pool surrounds, or for partial or secondary fencing.
Pool Fence Safety Requirements
Glass fences also offer perhaps the easiest type of pool fence to audit as it is easy to inspect and ensure that it is in good working condition. But just having a glass fence is not enough. The most important part of the fence is the access door. The outside door latch should be at least 1.5 meters above the round, the lock must be self-engaging, the door must have a spring loaded latch. In addition, the door and entire fence must have no rails or braces by which a child may be able to climb over and gain access to the deck. As compared to other pool fence types, glass pool fences are considerably more difficult to climb over.
Hardened industrial glass has added strength and durability over regular glass.

Frameless glass fences offer a completely unobstructed view of the deck and pool.

Glass pool fences don't detract from the pool's beauty.
Installation and maintenance is simple.

Easy to inspect.

Glass pool fencing is a perfect DIY project - whether you install a frameless or semi-frameless glass fence, it's merely a matter of securing to the pool deck, a slim post or 2 brackets, every three feet. If you prefer a professional installation, contact your local fence company to inquire about your glass pool fencing project.
Whether there are children in the house or not, there is always a high possibility that there will be a child in the vicinity of the house at some point and every step must be taken to ensure they never find their way to the pool unsupervised.
Author Bio:Jennifer Taylor is a business partner with SEQ Glass, a leading glass pool fencing installation firm in Queensland, Australia and has extensive knowledge in glass fence installation, pool safety and regulation legislation. She contributes regularly to a number of blogs and websites in her areas of specialization advocating for greater swimming pool safety.
Share this article
Related Posts