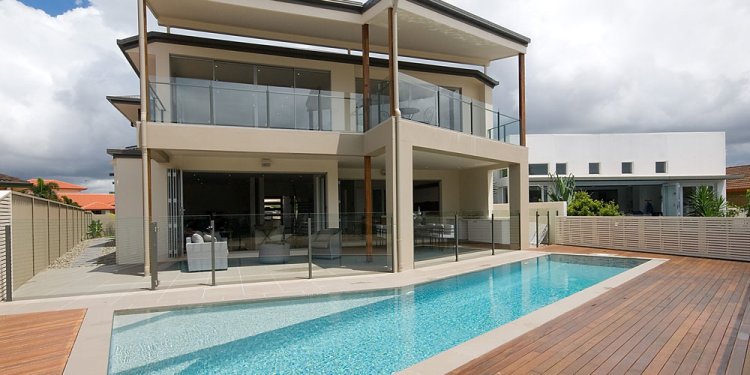 Install Glass pool Fencing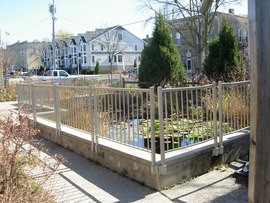 How much does it cost to install a swimming pool fence?
In many areas it is an absolute necessity to install a swimming pool surround or fence. The laws are usually in place to prevent children and animals from accidentally falling into a pool. Clearly this also means that such fences will have to be durable and impervious to serious attempts at scaling or digging. While some homeowners manage to successfully complete the installation of a swimming pool fence on a DIY basis, for the purpose of this discussion we will consider it a job strictly for a fencing contractor.
Fences designed specifically to surround pools will cost between $15 and $19 per linear foot. Some installers offer bulk discounts when the area to be enclosed is significantly larger than normal, and generally fencing is going to be installed at lengths between 30 and 60 linear feet. Once the project exceeds these average lengths the cost per linear foot may decrease. This implies that the average cost for a fence installation is going to be around $1120 (including a single self-closing gate).
Enhancement and improvement costs
Slope or dirt work - when fencing is installed along a slope, or inserted into soil rather than masonry or concrete, it is going to increase the labor costs substantially. This is simply because most swimming pool fencing is designed to be installed in much more rigid and durable substances rather than dirt. Installers will have to use a different set of lock in devices and will also have to spend a great deal longer on this sort of installation process
Additional considerations and costs
Some additional costs and issues to consider include:
Height of the fence - contractors may have to offer only the approved height for pool fencing in the area, but some homeowners may have the option of selecting between 4.5' and 5' in height.
Self-closing gates - in most areas at least a single self-closing gate is going to be necessary, though more than one is fairly common. The average cost per gate (installed) is $325.
Removable - many styles of swimming pool fencing are easily removable for seasonal storage, but this would mean that the installation of a sturdy and reliable pool cover would be required once the fence is down. These can average between $350 and $500 and may require a custom construction for some pools. If a removable surround is selected, however, the homeowner will also have to consider the following requirements:
Lock in deck features that create a simple and reliable way to install the fencing in only a few minutes' time.
which cover the lock in mechanisms into which the sturdy poles are inserted.
Tear proof mesh fencing that will not rip should a child or animal attempt to climb it.
Child-proof latches - even the self-closing gates cannot always prevent a determined child from entering a pool area, and this is the reason that it is always a good idea to consider the use of child-safe locks and latches.
Was this guide helpful to you?
Remodeling Terms Cheat Sheet
1Patio caps: A cover used to block off the hollow tube or pipe components of patio furniture, fences, and children's toys in order to prevent wasp nests and damage from dirt, water, and other elements
Cost to install a swimming pool fence varies greatly by region (and even by zip code). To get free estimates from local contractors, please indicate yours.
blogging over 40
blogging coaching near me
blogging wrap up
blogging of photography
blog over pmu
blog outside
blogging at medium
blogging explained
blogging quiz
blog vs website
in your blog or on your blog
difference between blog and forum
blogging with notion
blogging through facebook
blogging legally
blogging basics
blog in text citation apa
blog post template google docs
blog topics
blog images
blog xanga
blogging software
blog titles
blogging of cars
blog format
blogging your way to the front row
blogging platform before
blog on instagram
blog in hindi
blog over geld
blog niche ideas
blog around the world trip
blogging events
blog towards data science
blogging university
blog yelp
blogging goals
blog designers near me
blog xiaomi
blog by jackie bavaro
sign up blogging account
bloggingpro theme
blog feed format letters
blog software
blog editor
blog out of date
blogging theology youtube
blogging is dying out
blog xamarin
Share this article
Related Posts