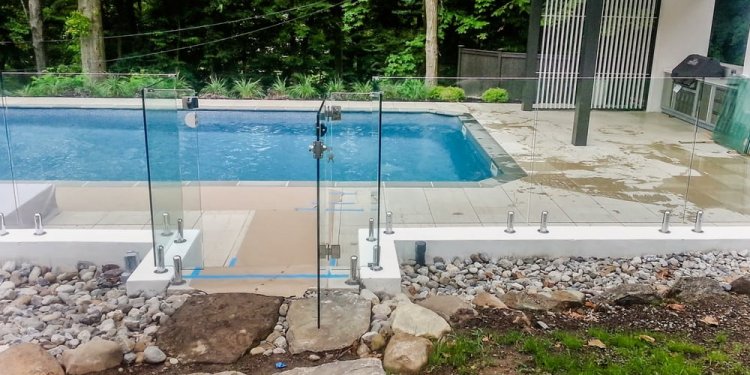 glass swimming pool Fencing
The photo above supplied by Aquaview Fencing
When it comes to fencing options, swimming pool designers are excited to discuss frameless glass fences with their clients. Frameless glass pool and patio fences are growing in popularity as a contemporary and elegant design element for new construction and renovation.
Stylish and secure, frameless glass fencing enhances the aesthetic nature and value of the property. Its simplicity in design and luxurious nature sets frameless glass fencing apart from others.
A modern innovation in architectural landscaping and pool safety, frameless glass pool fences offer maximum protection with minimal intrusion. Glass fencing maintains unobstructed views of your outdoor living area, providing a seamless flow from indoor to outdoor space, and enhancing the water feature of your home.
Whether utilized for swimming pools, spas, patios or decks, frameless glass fencing is a great addition for your next residential or commercial project.




Share this article
Related Posts