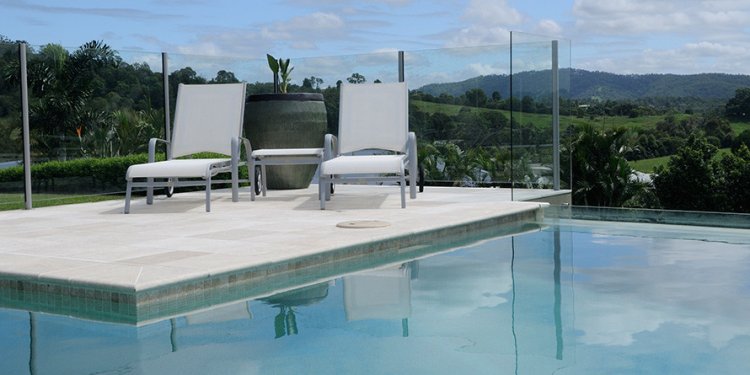 Glass pool Fencing Perth, WA
Our frameless glass pool fence systems are designed and installed to suit individual styles and complement your pool area, allowing maximum visibility with minimum viewing disruption. Our glass pool fencing is suited to any size pool area, and maximises the sensation of space with the use of frameless glass and minimal fittings.
Using 12mm A-grade safety glass and 316 marine grade stainless steel fixings, our frameless pool glass fencing is ideal for Perth climate and weather elements. It is installed with self-closing and self-latching mechanisms on all gates. All hydraulic gates come with our Fingersafe cutout as standard.
Our Fingersafe safety system is standard for all glass pool fence installations.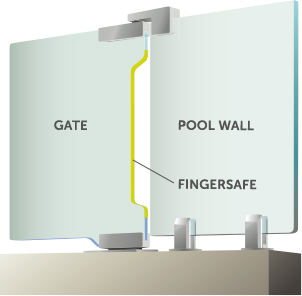 In 2007, we developed Fingersafe, an industry first in safety for glass pool fencing. Specific to hydraulic pool gates, Fingersafe prevents fingers being accidentally caught in the hinged edge as the pool gate closes.
In September 2011, the Fingersafe design was officially implemented into the Australian Standards for pool fencing, and is now a mandatory inclusion on all hydraulic glass pool gates.
We can provide and install glass pool fences to any home. Our frameless glass pool fence can be attached to pretty much any surface, including concrete, timber decking and tiles.
The Western Australian weather can pack a punch, but our Perth glass pool fencing can withstand the elements. The pool fencing is relatively low maintenance and the use of marine grade stainless steel also means that the frames will not rust.
Our glass pool fencing is of the highest grade; ensuring beauty, safety and longevity in all of our designs and installations. If you'd like to see for yourself, visit one of our showroom locations in High Wycombe or Subiaco.
Share this article
Related Posts