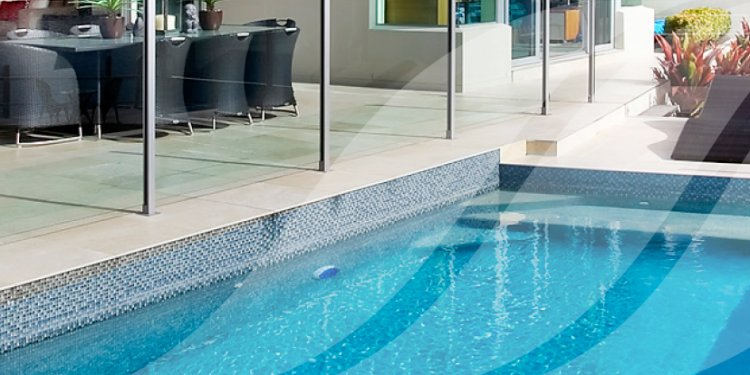 Glass Fencing Suppliers
When providing glass fencing options to your clients, you have to make sure that the products you use are of the highest quality, that the installation is carried out correctly and any questions your clients may have can be answered. At AWR Solutions, we are your one stop shop for all of your glass fencing needs with the right products, information, and experience available to you.
Glass Fencing with AWR Solutions
Glass fencing is an increasingly popular choice in our country, and at AWR Solutions, we are proud to supply high-quality wholesale glass fencing across Australia to meet this growing demand.
We supply standard, pre-made kits, custom made-to-order glass panels as well as all specialised hardware and tools required to suit your particular glass fencing needs.
With over twenty years' experience supplying and manufacturing glass fencing solutions, our exceptional glass fencing products combined with our unparalleled customer service, makes our team at AWR Solutions the ultimate choice for wholesale glass fencing suppliers in Australia.
Is Glass Fencing Safe?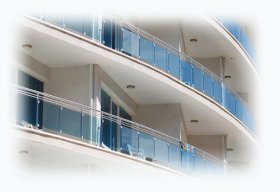 Some people may not consider glass to be an appropriate fencing option due to the fear that it may break easily and shatter into sharp shards. However, this is not the case.
Did you know that glass pool fencing can actually offer the same strength as a traditional steel or iron fence?
All glass panels we supply at AWR Solutions are made of clear toughened safety glass, which is very strong and impact resistant. The glass panels we supply are up to 12mm thick, providing maximum durability for every glass fence you install.
If safety is your ultimate concern, especially if you are worried about kids or pets near the pool, glass fencing is an ideal choice, and far superior to many other pool fencing options. A glass panel's smooth and slippery surface makes it very difficult for children to climb over. The glass panels are also fitted close to the ground and each panel sits close together, providing no large gaps for children or pets to squeeze through.
The gates secured onto your glass fence also retain self-closing hinges, so even if the gate is left open, it will swing closed and lock on its own. The latch will also be positioned high on the gate, making it difficult for small children to access.
If your clients are concerned about safety when it comes to glass fencing, this information provides enough persuasive evidence to prove that glass pool fencing is one of the safest pool fencing options available today.
Complying with Australian Standards for Glass Fencing
All glass panels supplied by AWR Solutions are certified to Australian standards. We also store, unload and handle the glass we manufacture and supply according to Australian standards to ensure the glass is in the best possible condition and correctly supplied to you. Visit the Glass and Glazing Association of Australia website for more information on Australian standards for glass fencing and balustrading.
When handling and installing glass fencing and balustrading to deliver quality fencing and balustrading results for your clients, we strongly recommend referring to the Safety Fact Sheets and Posters supplied by the Glass and Glazing Associate of Australia website. This page will provide you with valuable information on how to correctly store, unload and handle glass according to Australian standards to ensure you complete your job correctly and safely.
The Guide to Best Practice supplied by the Glass and Glazing Association of Australia also provides comprehensive glass loading and handling information according to current Australian standards in one easy to read guide book.
Glass Pool Fence Legislation
If you are responsible for installing glass pool fencing, you must be aware of the current legislation in place that sets the requirements for how and where pool fencing is to be installed in your state. Each state Government has its own legislation in place. Click on the below links to be re-directed to the current pool fencing legislation relevant to your state:
Victoria – Swimming Pool, Spas and their Safety Barriers
New South Wales – Pool Fencing Requirements
Queensland – Swimming Pool Barriers
South Australia – Pool and Spa Safety
Western Australia – Rules for Pools and Spas
How to Maintain Glass Fencing
Glass fencing is a stunning addition to any home or commercial building, but to keep it looking shiny and new all year round, it is important to know how to maintain it correctly. Although you may be used to using a traditional glass cleaning product to clean your windows, we recommend avoiding this when cleaning your glass fencing, as it tends to leave a residue on the glass.
We recommend hosing the glass down with clean water. You can also apply a small amount of gentle soap, such as dishwashing liquid to the glass surface and use a sponge to wipe any caked on dirt and grime off your glass. Once you hose down the glass and remove any excess soap suds, let your glass fence air dry or you could use a squeegee to remove the remaining water.
The more often you clean your glass fencing, the better it will look. We recommend cleaning your glass every three months at least but if your glass fencing is located near overhanging trees, you may wish to clean your glass more regularly.
Your hinges and screws are also just as important to maintain to increase the longevity of your glass fencing. We recommend lubricating any moving parts in your fence about every six months as well as checking the fixing screws and ensuring they continue to be screwed in tightly. This will ensure the locks and hinges on your gate will continue to operate smoothly.
Glass Fencing Options
At AWR Solutions, we supply three varieties of glass panels which are highly suitable for all of your client's needs and expectations. We also stock a full range of stainless steel clamps, hinge systems and pool safe latch systems to match all glass fencing kits. The three glass fencing options we supply include:
Framed Glass
Achieve added security for your glass fence with framed glass fencing which involves installing a solid stainless steel rail that surrounds the glass panels on your fence. There is no need to compromise aesthetics to have a fence that is strong and hard wearing. Doubling the strength of your durable glass fence with stainless steel railings will provide the most secure boundary possible to any pool area while also looking great!
Semi-Framed Glass
Get the best of both worlds with a semi-framed glass fence, providing stable, gap-free fencing with a relatively unobstructed view. Semi-framed glass fencing involves installing stainless steel posts between each glass panel to secure each glass panel in place. A glass pool fence up to two meters in length can be installed with a semi frameless fence, and with the extra security of stainless steel posts keeping your fence in place, there is no doubt that semi-framed glass is a great mid-range option when it comes to glass fencing.
Share this article
Related Posts