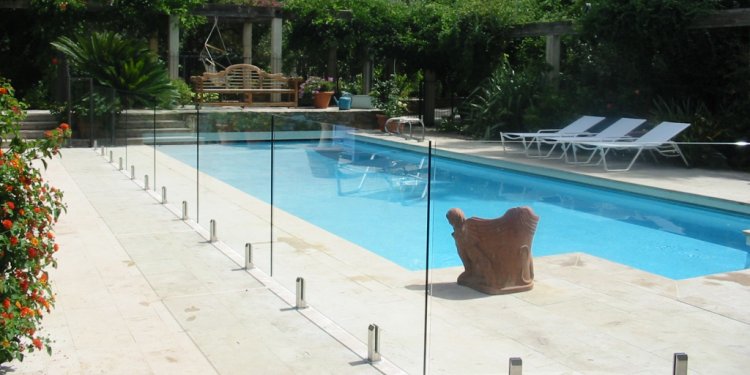 Glass Fencing for pools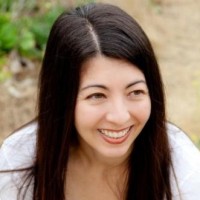 If your yard has a view or perhaps you just want to enclose a swimming pool in a non-obtrusive manner, a glass fence might be your answer.
Before going to the expense of installing one—because they do cost substantially more than a nice wooden fence, for example—consider the pros and cons.
Framed Versus Frameless Glass Fencing
Once you decide to go with a glass fence, you need to decide whether or not you want it framed or frameless. Framed refers to the glass being held in place on two sides or all four sides by metal or wood railing.
Frameless, more or less, means that there isn't anything in between each panel to potentially block a view.
Of course, a myriad of installation methods and designs of each method exist which influences cost. Usually, frameless is more expensive. However, of you choose a contemporary framed look with high-end metal poles, this can be just as expensive. Frameless requires a slightly thicker glass (in our case it's 1/2″ versus 3/8″) but your installer should be able to advise you which thickness meets code and engineering requirements based on your design.
And, not to worry, the glass is tempered.
What About Plexiglass Fencing?
A less expensive option, plexiglass isn't going to wear the elements as well as glass will. Over time, UV rays and salt in the air will cause the plexiglass to transform from clear to cloudy. Homeowners claim that it also scratches easily during regular cleaning.
The Pros of Glass Fencing
It Enlarges Your Space –
Doesn't Block Views –
Most people install glass fencing to take advantage of a scenic view rather than block it out with a wooden fence. More view usually equals higher property value, too.
It Fits Potentially Any Landscaping Design –
The look of glass fencing can be changed the type of fastening system chosen to suit any garden design. Go with metal for a contemporary garden or perhaps a light, matte color if your yard has more of a Victorian look.
Glass Fences Are Durable –
Even in places with more extreme weather than Southern California has, homeowners rave about the durability of glass fences. Glass is made to last a lifetime so if you care for it properly, your entire fence should wear just as well.
Share this article
Related Posts