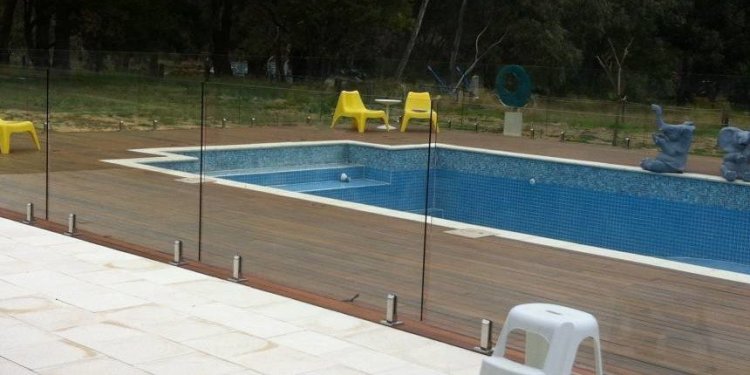 Glass fences for pools

Every pool owner is encouraged to invest in a safety fence, especially those with children or pets. Pool fences provide excellent protection from necessary accidents. The two most popular options for a pool fence are mesh and glass. Let's take a look at the benefits and drawbacks for each type of pool fence.
Mesh Pool Fencing
This type of fence has been proven to be an effective safety measure. While not as attractive as a glass fence, its benefits tend to outweigh the downfalls.
Pros
These pool fences are removable, which is great for families that are renting their homes
A self-latching gate option is available and it's hard for kids to open
Adventurous toddlers are unable to climb our mesh pool fences
The poles are strong, safe and long-lasting
Cons
They are not tension resistant and require adjustment every once and a while
They are not completely see-through
Damaged mesh needs to be fixed or replaced
Glass Pool Fencing
A more visually appealing option, many people prefer glass fences. However, owners should be aware of the drawbacks to this type of pool fence.
Attractive and gives your backyard a larger appearance
Sturdy posts are installed directly into the pool deck
Posts do not get in the way of any landscaping
View of the pool is unobstructed
Guests have a tendency to run into the clear glass which can cause injuries
These fences are designed to shatter into tiny pieces when they break; this is not easy to clean and very dangerous
It takes a lot of maintenance to keep the glass clean especially near the pool
Birds and other animals are more likely to run into a glass fence and get hurt
Glass pool fences are more attractive, but their dangers aren't worth it for many pool owners. This type of fence is more suited to pools that aren't used by children or large groups of people. If you're a single person or a couple without kids, and you care about aesthetics more than safety, this pool fence may be right for you.
However, mesh pool fences are a safer option for your family, friends and pets. If they break, they don't pose a threat to any body or animal, and are easy to replace. While the tension may require adjustments, it's still less work than cleaning the walls of a glass fence, especially when you consider the fact that both sides need to be cleaned. Mesh fences are clearly visible and there's no risk of guests running into them, unless they're supremely clumsy.
The self-latching gate option is perfect for curious kids and pets as it requires an adult hand to operate. If you need to relocate due to work or a lease ending, you can easily take this fence with you, which saves time and future expenses.
See also:
Share this article
Related Posts