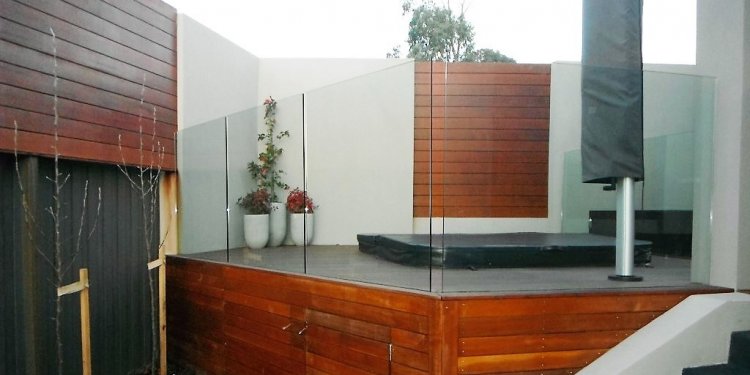 Fully frameless Glass pool Fencing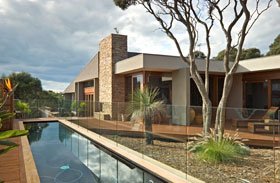 The safest and most stylish glass pool fence in California
For most swimming pool owners, safety and appearance is of paramount importance. Although current regulations ensure that all swimming pools now have safety fencing, many of the available designs do little to enhance the appearance of your pool and garden. The team at Safeguard will not only exceed the minimum safety requirements for your pool fencing, but can also offer a range of stylish glass pool fence enclosures to suit the look of any home in California.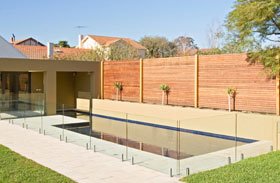 All enclosures feature a child-safe gate locking system using the latest technology in captive closing latches, with solid stainless steel mechanisms and self closing hinges.
With many elegant designs and colors on offer, you can choose whether the enclosure will become a feature of your garden or blend into the existing surroundings. Safeguard pool safety enclosure will add beauty, value and security to your home, complementing your garden and pool with that extra touch of luxury.
glass fence gallery
to view our projects, click here
get a free estimate & quote
arrange a free estimate & quote with our
TYPES OF POOL FENCING RAILLINGS
Frameless
Standard with ½ in Tempered Glass
Glass Panels 48 in – 72 in
Installation – Concrete, Wood or Steel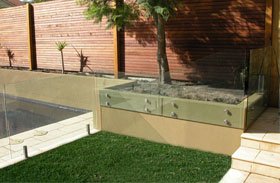 Frameless Clamp
Frameless
Standard with ½ in Tempered Glass
Max Panel Size 60 in
Installation – Concrete, Wood, Steel
Patch
Frameless
Standard with ½ in Tempered Glass
Glass Panels 48 in – 60 in
Installation – Concrete, Wood, Steel
Semi Frameless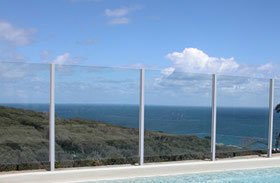 Standard with 3/8 Tempered Glass
Post Spacing max. Of.
48 in Center (3/8 Glass)
60 in Center (1/2 Glass)
Installation - Concrete, Wood, Steel
Fully Framed
Fully Framed Fence
Standard with 1/8 Tempered Glass
Choice of Hand Rails and Colors
Share this article
Related Posts