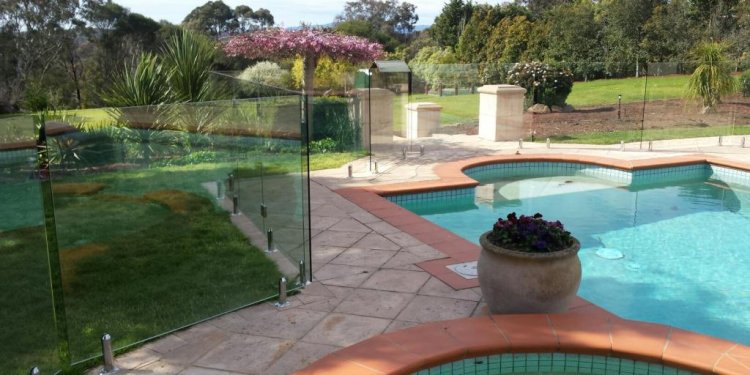 Frameless Glass pool fence installation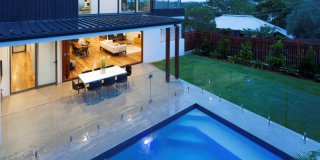 In Arizona pools are more than just a convenience, they are a necessity. Providing cool relief from the Arizona summer heat, pools create the perfect environment for family fun. Along with the benefits however, come concerns of children around water and how to keep your family safe. Pool fencing has become the preferred way and in some cases the mandated way to provide child safety around pool areas. The standard for years has been painted steel fencing that is not only unattractive but over time requires maintenance and eventually replacement due to rust. We spend tens of thousands of dollars on pool areas that enhance the beauty and value of our homes only to put up fencing that detracts from it. Well now there is an alternative. Frameless Glass pool fencing that is both attractive and relatively maintenance free.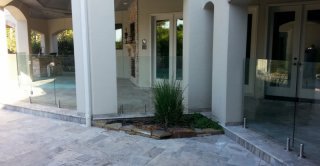 Best Glass is Arizona's leading installer of frameless glass pool fencing. Frameless Glass Pool Fencing gives you an uninterrupted view of your pool area, looks beautiful and meets all the safety requirements and building codes. Available in heights of 4 to 5 feet our 1/2" tempered safety glass panels are climb resistant and self closing hardware with magnetic latch ensures gates cannot be left open. And monitoring your children couldn't be easier with the unobstructed view that frameless glass provides.
It seems that here the best Utah Fencing Company.
The secret to our clean frameless glass systems are the stainless steel mounting clamps that are core drilled into your finished pool deck surface. They provide the strength and support needed for the 1/2" tempered safety glass and eliminate the need for vertical and horizontal rails. The finished look is clean and fresh.
Best Glass frameless glass pool fencing offers a unique and affordable option while adding value to your property.
For more photos, ideas and information on our system you can visit aquaview fencing.
How to Contact Us
To speak with one of our experts today, call 602-437-2378. Or you can contact us online:
Share this article
Related Posts